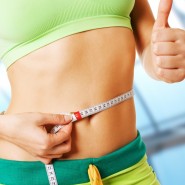 Well today was tougher then yesterday, felt hungry all day, few hunger pains & it finally went away after my dinner and snack.   I actually had a boost of energy in the evening and was able to feel "normal" and have a little dance party with Bryson.  I know it's early but I can actually see a slight change in my face already.  I have more defined cheekbones again!  WILLPOWER, wow, don't fail me now…I've got to keep this going, the weather is starting to warm up and I really want to feel good again in summer clothes.  The one area I hope this works on is my belly and hip area.
Related HCG Posts:
Free "Pounds & Inches" Manuscript!

Get a copy of Dr. Simeons Pounds & Inches Manuscript, FREE!
| | |
| --- | --- |
| | We hate spam just as much as you |