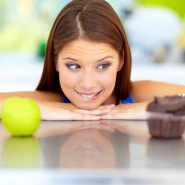 Prevent Being Hungry On HCG
While the HCG diet is a low calorie diet, you should not feel a whole lot of hunger, especially after the first 7-10 days. Keep that in mind if you are new to the diet and hungry on HCG. One of the important things about the HCG diet is that you are ensuring that you are eating plenty of high fat foods during the 2 very important loading days. HCG loading days are vital for success. These days will not only help your body begin to metabolize the fat you are eating BUT they also help with hunger during the first week or so on the HCG diet. If you are feeling hungry on HCG though, here are some tips to help you get through!
 Tips That Will Prevent You being Hungry On HCG
Drink plenty of water. Water helps your body metabolize the fat you are burning for energy. It's recommended to drink a minimum of 64oz of water per day. However we do recommend drinking half of your weight in ounces of water per day. For example, if you weight 200lbs we would recommend drinking 100oz of water per day.
Try to analyze your hunger. Is it real hunger or are you missing the process of chewing, or perhaps it is a craving. If you figure out that it is a craving, try having 1 – 8oz glass of water with a little lemon added. You could also try having a cup of tea like chamomile or green tea.
If you are normally a snacker and only eating twice a day is hard for you, try spreading your food out throughout the day. This is okay as long as you don't exceed the recommended serving size. Try this example: 10am – fruit, 12pm – 1pm – protein & veggie, 3pm – fruit w/ Melba toast, 6pm – 7pm – protein, veggie, and Melba toast. Spreading the food out throughout the day will help give you a full feeling and keep you from snacking on foods that are not allowed on the diet.
If you are feeling hungry, but aren't ready to eat or maybe it's too close to bedtime, brush your teeth. It's not very often that we want to eat right after brushing our teeth.
Using these tips can help combat being hungry on HCG and also keep you from straying from the diet. Before eating something not on the protocol, keep in mind that it will take your body approximately 3-6 days to recover from cheating. You will either have a slow down in loss, a stall in loss, or even a gain in the days following a cheat. This is very important while dieting with HCG. Remember for only a few weeks of motivation you will be rewarded in the end and it will be worth it! Stay strong and contact us for further support if you feel the need! We at Your HCG are here to help.
Related HCG Posts:
Free "Pounds & Inches" Manuscript!

Get a copy of Dr. Simeons Pounds & Inches Manuscript, FREE!
| | |
| --- | --- |
| | We hate spam just as much as you |